Types of Ceramic Glazes
Making ceramics and pottery is a relaxing way to express yourself creatively. The process of making ceramics is not as simple as one may first think and requires a great deal of planning and decision making. One of the main choices when designing your ceramics is determining the glaze to use. There are numerous glazes available that are suitable for different applications.
Raw vs. Fritted Glaze
Glazes can be made from a variety
of di
fferent materials, dictating whether it is a raw glaze or a fritted glaze.
A raw glaze is made from natural and synthetic compounds such as quartz and clays, which are melted down into a water-based suspension and oxidizes when fired.
Fritted glazes, on the other hand, are made from pieces of glass that have been previously melted down. Fritted glazes are typically easier, but more costly to make and can assume a wider variety of properties, such as color and texture as compared to raw glazes.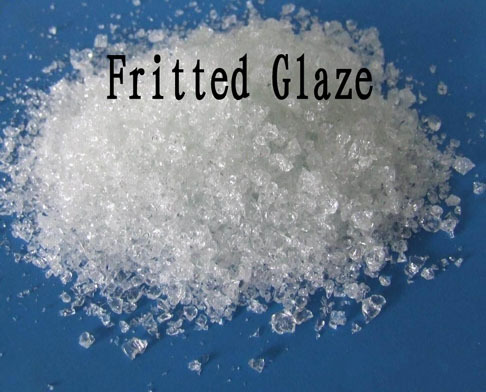 Low-, Mid- and High-Fire Glaze
The heat at which a glaze is fired determines many of the final characteristics of the ceramic glaze. Glazes are made from different materials for different firing temperatures. Low-fire glazes are fired between 1,623 and 2,048 degrees F and produce very bright colors. Medium-fire glazes are fired between 2,167 and 2,264 degrees F and are less vibrant than low-fire glazes once oxidized. High-fire glazes are fired at temperatures between 2,305 and 2,530 degrees F and are quite light and often transparent, requiring multiple coats to achieve a rich color.
Matte Glaze vs. Glossy Glaze
Dictionary definitions of matte often use the word "dull," but that isn't very informative for our purposes and it doesn't hint at the many good reasons to use a matte glaze.To understand matte, we need to understand gloss. Glossy glazes are those that reflect light in a "specular," coherent, mirror-like fashion so that you can see reflected images. Glossy glazes are very smooth, smooth on the scale of the wavelength of visible light (390nm–750nm, where a nm is ~1/400,000,000 of an inch). Thus any bumps, pits, or undulations on the glaze surface are smaller than approximately 390nm or 1.5/100,000 inch, so as far as the light is concerned the surface is perfectly smooth. If the light's wavelength is larger than the bump, then you won't be able to see the bump. Conversely, the protruding crystals in matte glazes are larger than this and therefore scatter the light.

Glossy glaze looks bright and splendid, and matte glaze makes products looks sedate,simple but elegant.Below two canisters made in BRT Ceramic for your reference.It can easily help you to distinguish the difference between matte and glossy.
Of course,there is no good or bad between matte and glossy glaze.It is all up to your choice!
If you are interested in more on glaze,ceramic products,gift crafts,welcome turn to BRT Industry Co.,Ltd.We are professional ceramic factory and glad to help you with all questions.